Performance Analysis In Football
Analyisport provide the world's most comprehensive online qualifications in football analysis.
Introduction To Football Analysis
So much football data is now collected and there are several different ways clubs use this data for performance analysis. Opposition analysis is one way. This involves using data and video to study the team's upcoming opponent. The performance analyst will look at what tactics and strategies the opponent tends to use both in and out of possession, focussing on when the opponent has played teams that use a similar tactic to the analyst's own team. They will look for their strengths and weaknesses and present a report to the manager. The manager can then use this information to prepare the team.
Another way in which performance analysis is used is post-match analysis. The performance analyst studies their team's previous match, looking at what went well and what went wrong. Using data and video, they can look more thoroughly at the match than is possible when just watching the game from the side of the pitch. The deeper insights gained from this process are then reported to the manager, who can gain a clearer idea of how the team is playing and what areas of their performance need to be worked on in training before the next match.
Performance analysis in football is also used for player development, both on the training pitch with the first-team and in the academy with the youth players. Data allows clubs to track how their players are performing physically, tactically, and technically, and this can be used to measure any improvements or decline in their performance levels. Individual plans can then be developed to help the player focus on the areas where their game needs more work. Edited clips of video can be shown to players to show them clearly what they're doing wrong and how they can improve. This visual aid can help improve their understanding of the game.
Award-Winning Football Analysis Courses
Our award-winning football analysis courses have been built with the expertise of professional analysts who have worked in top leagues around the world, including the English Premier League, Italy's Serie A, and America's MLS. They will teach you how to analyse like a pro.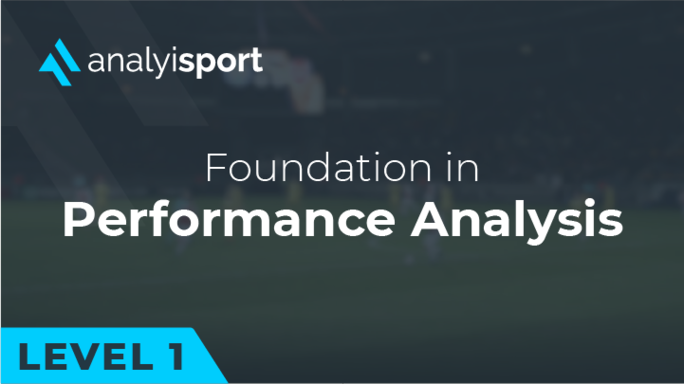 The Level 1: Foundation in Performance Analysis in Football module is designed to give you the skills and knowledge you need at the start of your journey to becoming an expert at performance analysis. It explains exactly what performance analysts do, looking at how they use video and data to study performance and how they investigate opposition teams.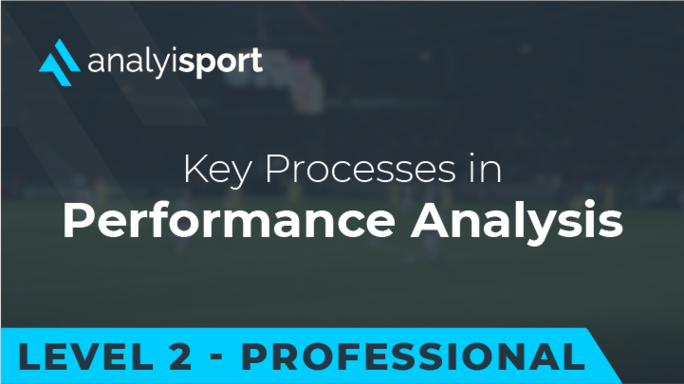 Building on the previous module, Level 2: Key Processes in Performance Analysis in Football introduces you to three of the key processes that analysts carry out at top clubs. The first is the work that analysts do in the academy to aid the development of talented young players. Next, you'll see how analysis is used to improve outcomes on the training pitch. Finally, we look at post-match analysis and how to review a match and produce a report for the manager.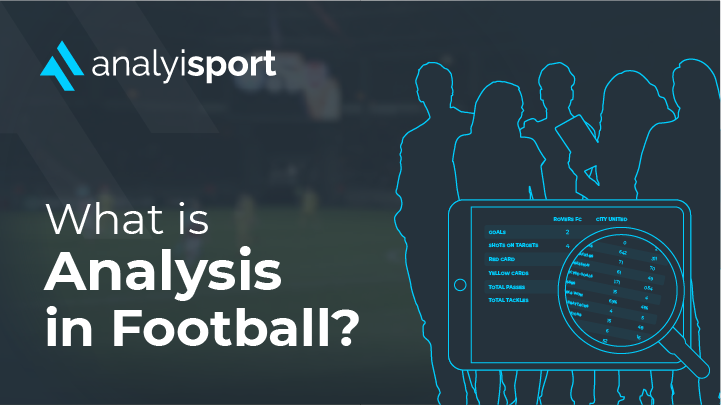 Our Level 1: What is Analysis in Football? module introduces you to the rapidly growing world of performance analysis. It's a great place to start if you're new to the subject. It looks at why clubs are spending so much on data and video technology, and why they need analysts to help them make the most of it.
"I can honestly say these were the best online courses I've done by a significant distance. I also spent £6k on a Master's in Performance Analysis, and given my interest solely lied in football, that course taught me a fraction of what your courses did."
What Is Performance Analysis In Football?
Performance analysis in football is the use of data and video to analyse the performances of players and teams and find ways to improve them. In recent years, it's become a major part of the sport, having an impact both on and off the pitch, from tactics to training.
For decades, people have filmed matches and recorded stats, but new technology has allowed a far greater range of information to be collected. Multiple camera angles, including cameras on drones, allow detailed recordings to be made of every part of the pitch during matches and training sessions. Wearable technology, such as GPS vests, can record every movement a player makes. 
Companies such as Opta and StatsBomb now collect a vast amount of data from football matches, thousands of pieces of information. Each touch of the ball, every movement of a player, is recorded. Clubs are recording as much as they can in their own academies and on their training pitches. They know how valuable data is.
It's not just simple information that's collected, such as the number of shots, or the speed of a player's run. Metrics such as Expected Goals (xG), which measures how likely a chance is to result in a goal, combine a variety of different factors to make complex interpretations of how well a team or individual is playing. These metrics are regularly being refined and new ones developed, such as Expected Assists (xA) and Expected Threat (xT).
Clubs and data companies have also created video libraries that allow analysts to watch relevant footage and create playlists. This video footage complements the use of data, allowing analysts to see in great detail everything that happens on the pitch. Video software makes it easy for analysts to annotate and edit videos to highlight key points.
But performance analysis is about more than just numbers and videos. These are the raw materials. What the analyst has to do is make sense of all this information, using their expertise and football-knowledge to find meaning in the statistics. A good analyst will be almost like an extra pair of eyes for the manager and look at the data with the manager's football philosophy in mind. They look in the data to find the strengths and weaknesses in the performance.
The analyst will then report this information to the coaching staff, allowing the coaches to better understand how the players have been performing and what can be improved. Sometimes, the analyst will even present their findings to the players themselves, to increase their football knowledge and help them to learn what they need to do on the pitch.
AnalyiSport
is the online training hub for football analysts
Our courses are created by expert analysts, to meet the needs of football professionals and students of the game.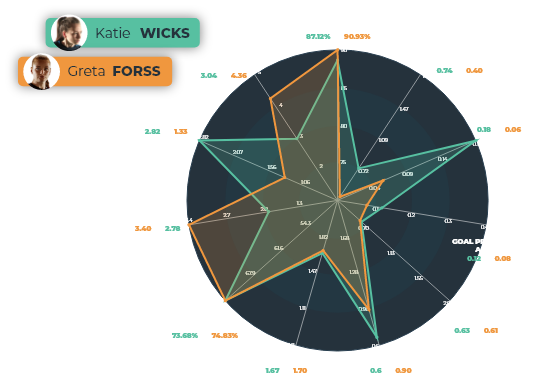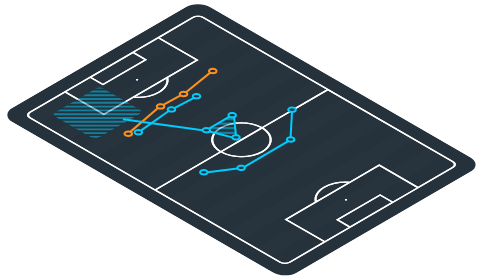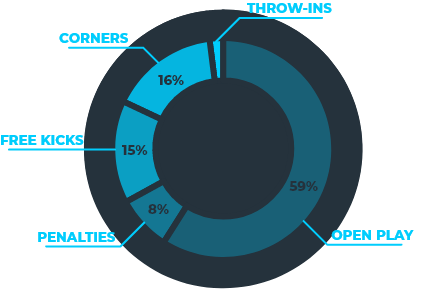 Related Performance Analysis Insights
Our team provides news and insights from the cutting edge of football analysis.