Launch your career in football
With more clubs than ever hiring analysts, understanding data is your ticket to success in the game.
AnalyiSport provide the world's most comprehensive online qualifications in data-based recruitment.
I want a performance analysis qualification
I want a data scouting qualification
"I can honestly say these were the best online courses I've done by a significant distance. I also spent £6k on a Master's in Performance Analysis, and given my interest solely lied in football, that course taught me a fraction of what your courses did."
We have courses on performance analysis, tactics, technology in football, and building a career in the game.
Our course-creators work in the Premier League, the Championship and other top leagues around the globe.
Jake Toyer is an academy performance analyst at Peterborough United and Researcher for Sports Interactive.
In his previous roles he was a video recruitment consultant for Brentford and a Lead Performance Analyst for London Bees.
Jake has also worked for FIFA as a tournament football analyst.
A FA qualified referee, qualified football and futsal coach, Jake is also a Level 2 Performance Analyst and member of ISPAS.
Erik Marquis is a performance analyst with the MLS's Atlanta United, having recently joined from LA Galaxy. In his previous role as Technical Director at Playermaker, he helped clubs unlock the potential of the company's boot-mounted wearable technology. He's also an experienced youth coach, having worked in the development programs at New York Red Bulls, Paris Saint German's US academy, and Benfica.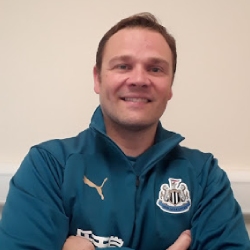 Head of Talent ID Newcastle United FC
Lee Fraser is the England Women's Physical Performance Analyst
An experienced recruitment analyst with 20 years' experience in elite competition, including Premier League, European and international football.
As Head of Talent ID Analysis at Newcastle United FC, Lee pioneered a data-driven approach to managing recruitment, and mentored a generation of up-and-coming analysts.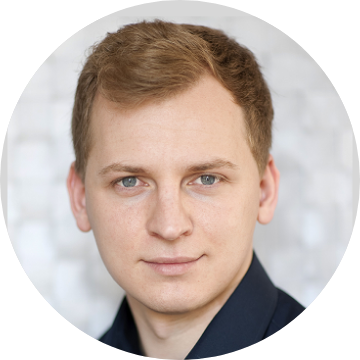 Data Scientist Sportex Solutions
Kuba Michalczyk is a data scientist at Sportec Solutions AG, providing advanced statistics to the Bundesliga. In his work, he blends both event and tracking data with football expertise to enhance performance and tactical analysis.
Kuba was previously awarded a research fellowship at North Yard Analytics and shortlisted twice in a row for a presentation at OptaPro Forum, the biggest football analytics conference in Europe.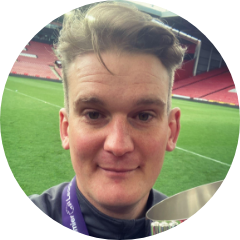 Head of Academy Performance & Data Analysis Tottenham Hotspur FC
Danny Barham has more than eight years' experience at high-level academies, including Tottenham Hotspur FC and Birmingham City FC, where he served as Head of Academy Performance & Data Analysis.
An elite player development professional, he's also an accomplished youth coach, and is currently working within Birmingham's Professional Development Phase.
Salvatore Simeone is an analyst at the forefront of technological and tactical changes across global football.
Recently, he has helped set up Juventus's South American academy, provided match analysis to Marcelo Bielsa's Leeds United FC, and supported La Liga's Brazilian stars with individual performance analysis reports.
For Sal, football is ultimately about a group of players' desire to compete and express themselves, so he pushes for technical processes which support attacking-minded, creative football. His long-term goal is to help his home nation of Venezuela qualify for their first World Cup. In his current role as Football Director for Carabobo FC in the Venezuelan first division, he is helping to develop the club into a progressive, competitive and sustainable organisation.
Matteo Camoni has more than 10 years' experience as a data and video analyst in Serie A and Serie B, most recently with US Lecce Calcio, which he joined after winning a Serie B title with his previous club.
A UEFA B-licenced coach with a background in sports law, he is widely in demand as a teacher and adviser on data in football. He currently supports the Tactical Analysis in Football course at the University of Brescia
From a background in business data analysis, Paul Golah played a key role in setting up the recruitment analysis process at Queen's Park Rangers FC. He currently works as an analyst at Sportradar, who provide data services to the Bundesliga and other sporting clients. Paul is also a UEFA B-licensed coach.
We also work with many more experts not featured here, for contractual reasons. These analysts have experience at clubs including Tottenham Hotspur FC, Leicester City FC, Manchester United FC, and Liverpool FC.
As well as the leagues mentioned on this page, our experts also have experience in Ligue 1, the Women's Super League, La Liga, and many more top global competitions.
Several of our experts hold senior roles, managing analysis departments at Premier League and Championship clubs and academies.